Old Faithful Inn pen and ink and digital coloring on iPad by George Olson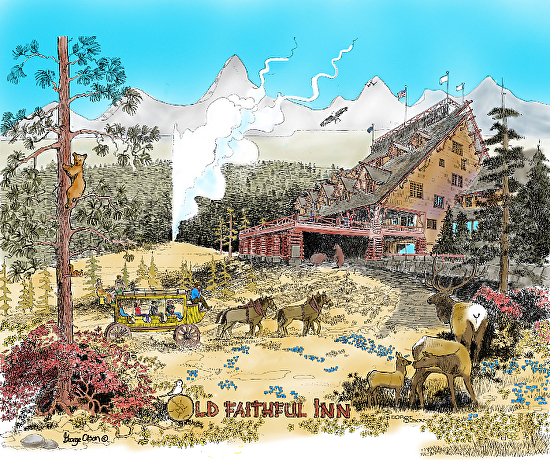 This is a combination of an original pen and ink giclee print that was colored digitally on an iPad and plotted on heavy glossy paper. Then it was re inked. Price for original $308
Giclee Prints are available on canvas for:
8x10 $40.00
11x14 $77.00
16x20 $160.00
18x24 $216.00
These are on quality graphic canvas, unframed, plotted in archieval inks. Please contact the artists for custom sizes and pricing.
We also work on commissioned pieces. Call us at 435 671 0164, or email: www.olsongalleries@gmail.com for details.