Rye Sussex in England by George Olson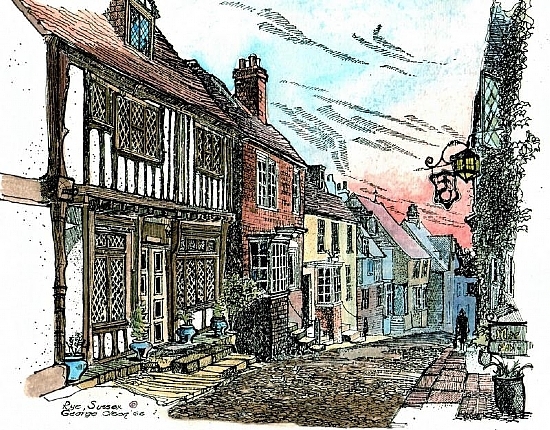 While in England I strolled down this historic street in Rye, Sussex. England is so full of scenic historical villages that an artist could hardly ever not find anything to sketch or paint. This is a pen and ink with watercolor and great combination of mixed media that helps the historical character of old buildings.

Giclees of any of the art shown within this website may be purchased for the following prices. Originals are identified with their prices in the web site.
8x10 $40.00
11x14 $77.00
16x20 $160.00
18x24 $216.00
These are on quality graphic canvas, unframed, plotted in archieval inks. Please contact the artists for custom sizes and pricing.
We also work on commissioned pieces. Call us at 435 671 0164, or email: www.olsongalleries@gmail.com for details.